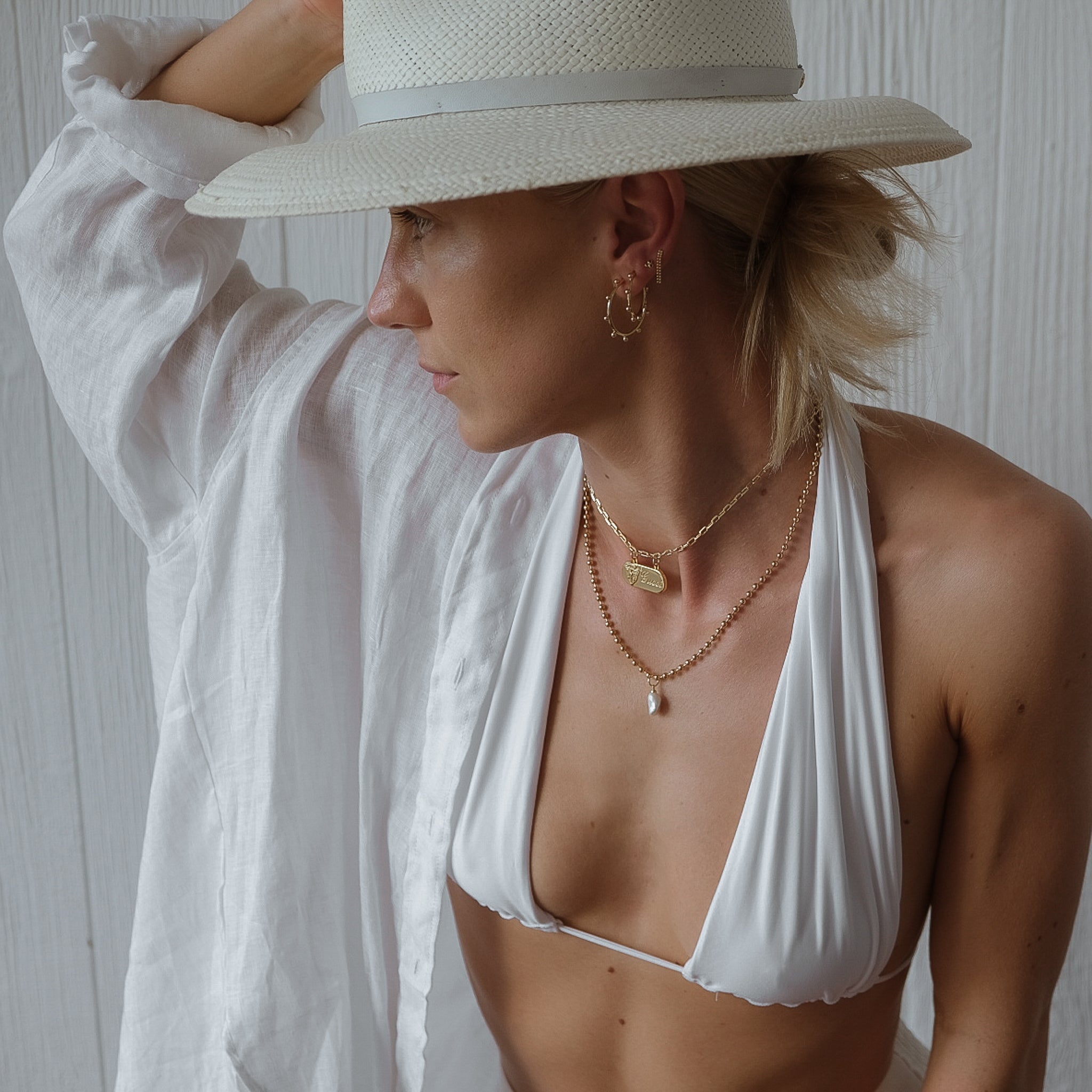 Our Story
ReDunne was born from the need to create something new: Shaking up rules and conventions, ReDunne reimagines time-honored classics, blending luxury into your everyday style. 
ReDunne began as a treasure hunt in Soho, New York. Founder Kathryn Dunne started sourcing authentic vintage treasures and pairing them with today's highest-quality hardware. As she layered her handmade pieces with glittering gold necklaces from her personal collection, she began to realize that everyday jewelry essentials (from funky studs to simple chains) could be done differently, too.
Responsibly Sourced, Sustainably Made
vintage and unique jewelry essentials,
you can actually wear everyday. 
Vintage Revival
Refresh, Repurpose, ReDunne.
Breathing new life into authentic luxurious vintage finds, offering one-of-a-kind jewelry with a touch of history and nostalgia.
Sustainable Style
All our pieces are Responsibly Sourced and Sustainably Made, ensuring an authentic and conscious approach to luxury - While delivering unique and stylish pieces you can't find anywhere else.
Layer on Luxury
We believe in making luxury jewelry accessible for everyday wear. We prioritize quality, versatility and timelessness above all else, and we hold our process and production to the same high standards.